Would you rather eat dog shit or your friend's puke? GO!
There's never a dull moment with the ladies from Ladylike. They're pretty much up for anything, so in this exciting installment, they played THE hardest "Would You Rather?" round you've ever seen. No, really.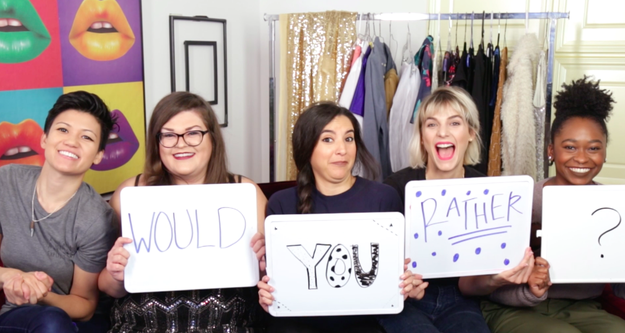 BuzzFeed
Watch the hilarity here!
LadyLike / Via youtube.com
But there was a twist! Each person was posed with a question, while the rest of them had to guess that person's answer. Interesting, huh?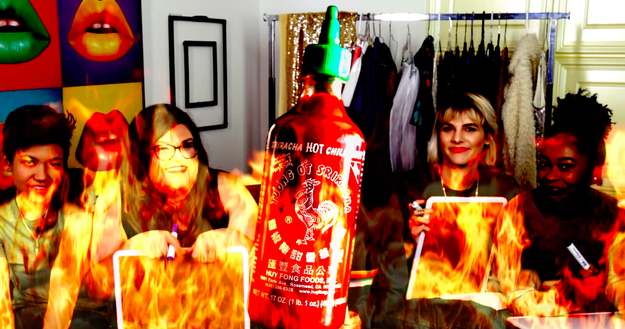 The person with the least points at the end had to eat a spoonful of hot sauce. The jury is still out on whether that's actually a punishment or a reward.
BuzzFeed
All right, here we go! Question #1: Jen, would you rather speak your mind or never speak again?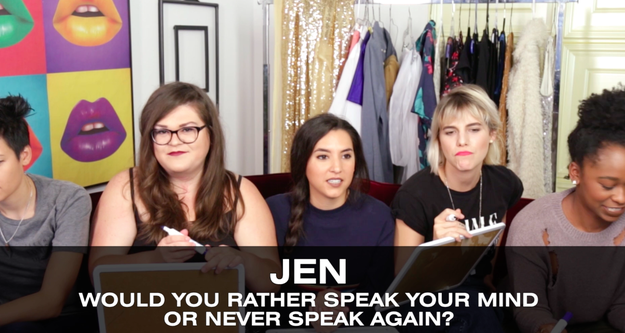 That means that Jen either has zero filter — zilch, nada — and says absolutely everything that pops into her mind, or she says nothing at all.
BuzzFeed
Give me liberty (to speak) or give me death.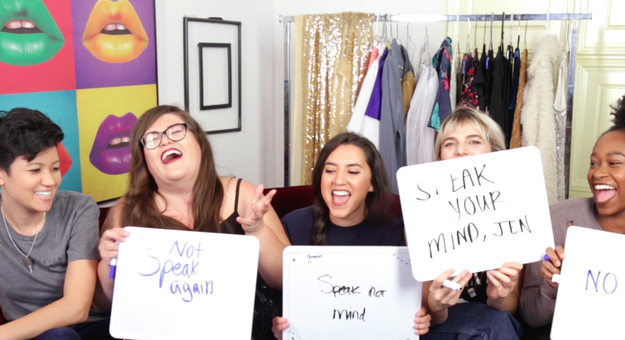 She chose to speak her mind. Woot woot!
BuzzFeed
Which brings us to Question #2: Kristin, would you rather eat dog poop for a day, or eat your friend's throw-up? Ewwwww!!!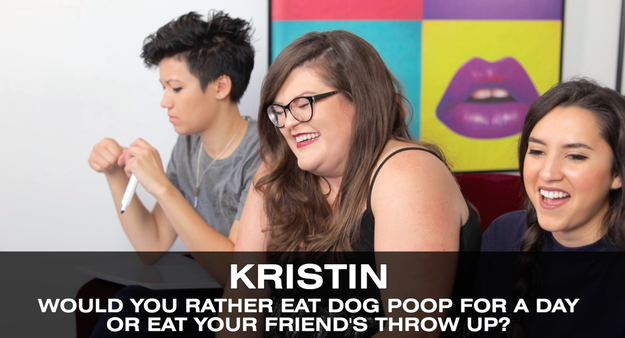 Little did Kristin know that when she thought of this disgusting — albeit thought-provoking — question, she'd be the one having to answer it.
BuzzFeed / Via BuzzFeed
The results were shocking.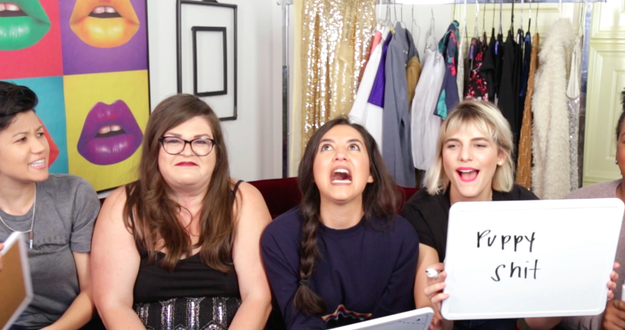 "I don't want to eat any of this."
BuzzFeed
Moving right along to Question #3 for Chantel: Would you rather have physical intimacy or no true love? Awwww.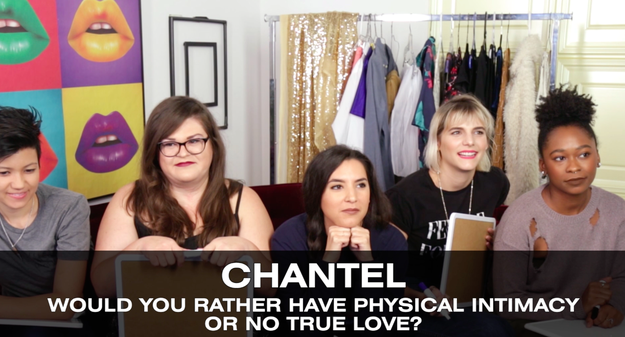 So basically, no sex or no love? Oh the horror!
BuzzFeed / Via BuzzFeed
Chantel is a hopeless romantic. What can we say?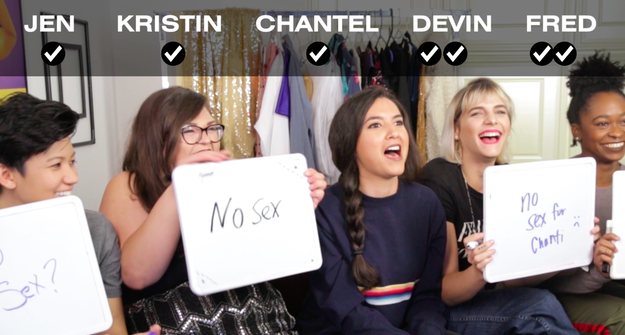 She went with no sex. All the gals in Ladylike know her all too well, because they all got it right.
BuzzFeed
On to Question #4: Devin, would you rather fire a friend or take her promotion? Tan tan tan…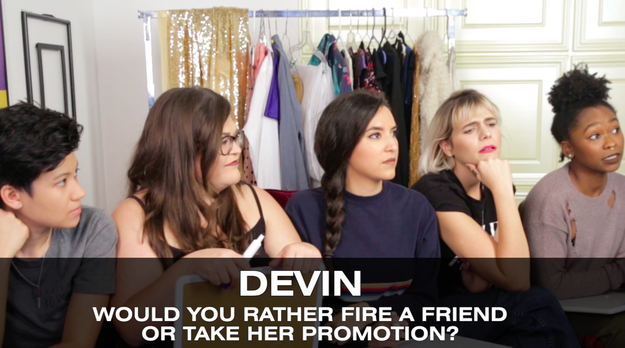 So Devin either had to tell her friend she's out of a job and needs to go home, or she had to take a promotion right out from under that friend. OUCH!
BuzzFeed
The results were truly shocking. WTF Devin!?!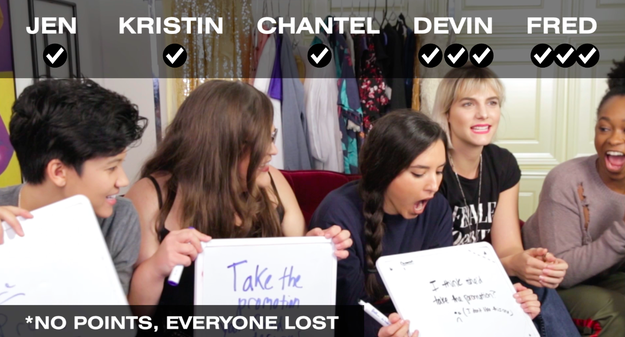 Yep, she opted to can her friend, with her logic being that she'll take the promotion after the friend is out of the picture. Huh? Every single person got it wrong.
BuzzFeed
And last but never least, we come to Question #5 posed to Fred: Would you rather go topless for a week or naked for a day…in public?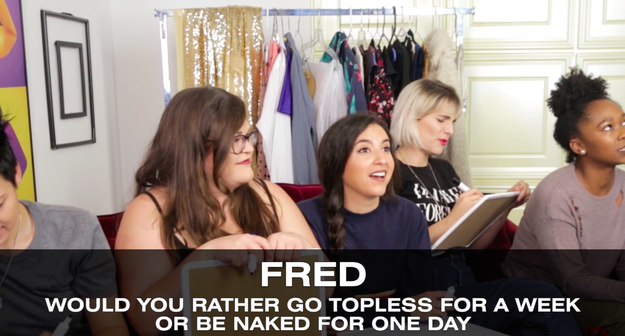 Hmmmmm. I mean you still have to go to work and everything.
BuzzFeed
That's a toughie, but your birthday suit for a day it is! Go on with your bad self, Freddy!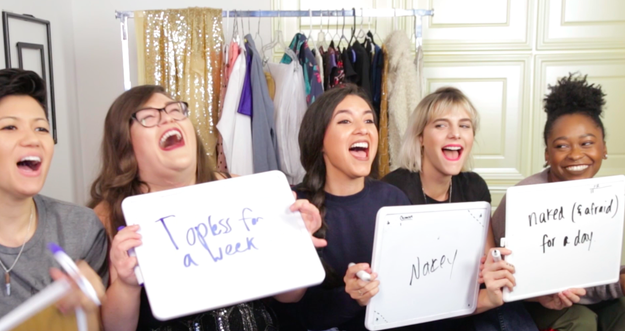 BuzzFeed
And then we came to the end of the game, with a tiebreaker question: Would Fred rather wear the same shoes or the same shirt for the rest of her life? WHAT?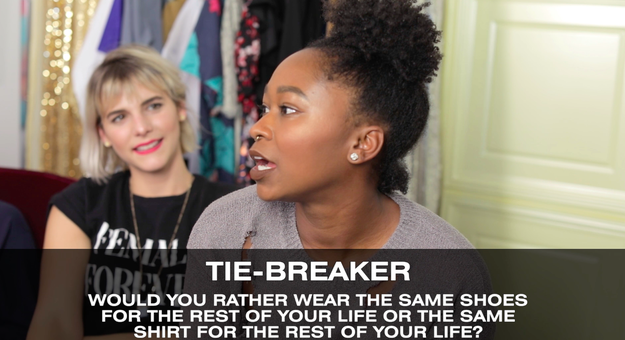 Oh, did we mention Fred loves shoes? Kristin and Jen were going head-to-head with the least amount of points and a spoonful of hot sauce was at stake. Ready?!?
BuzzFeed
Drumroll, please? And the winner was NOT…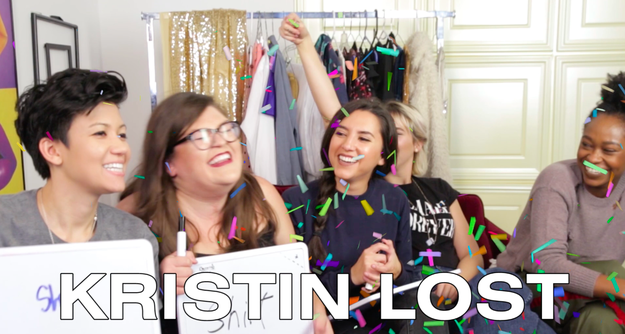 Womp womp! Sorry, Kristin. It wasn't in the cards, again. But we love you!!!
BuzzFeed
Of course, she took the hot sauce shot like a boss.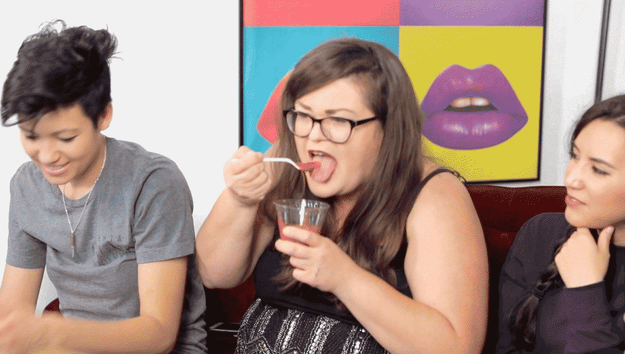 LadyLike