"This color reminds me of when I thought Lance Bass was straight."
This year, MAC released a limited edition holiday collection of makeup shades called "Nutcracker Sweet." So four of us BuzzFeed ladies with different skin tones decided to test some of the colors out — and then we picked our most favs and least favs!
The lip colors we tried included some matte pinks: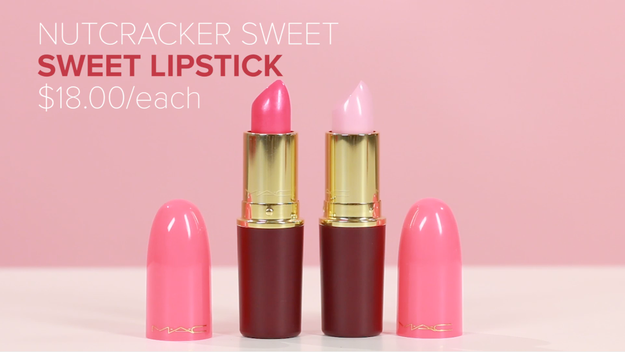 The shades are (from left to right) are Flamboyish and Kingdom of Sweets.
BuzzFeed
A red lip kit bag: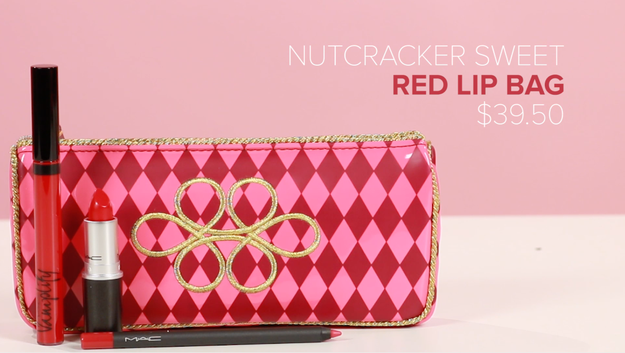 Includes (from left to right): Vamplify gloss in suggestive, matte lipstick in Candy Cane, and Lip liner in Trust In Red.
BuzzFeed
---