"I feel dangerous"
On this episode of Worth It: Lifestyle, we paid homage to Barney Stinson From How I Met Your Mother by suiting up in NYC! Steven and his co-host Evan tried on three different types of suits to see which one was the most Worth It. Check it out:
BuzzFeedBlue / Via youtube.com
Our first location was SuitSupply in Manhattan to try on tailored suits at the lowest price point of $399.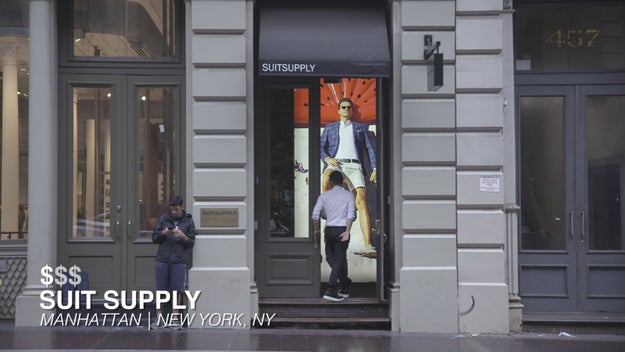 BuzzFeed Video
---