Itadakimasu! (Translation: Let's Eat)
Konichiwa! On this episode of Worth It, we traveled all the way to Japan to continue our food adventure. Check it out:
BuzzFeedVideo / Via youtube.com
Different country, but same rules. We tried three different bowls of ramen at three different price points to see which one was the most Worth It.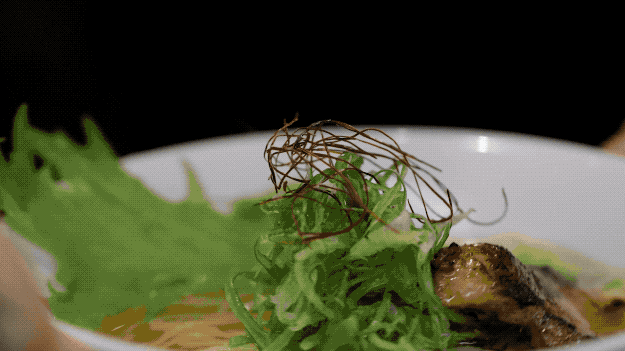 BuzzFeed Video
Our first stop was RinRin at Kita Senju, Tokyo.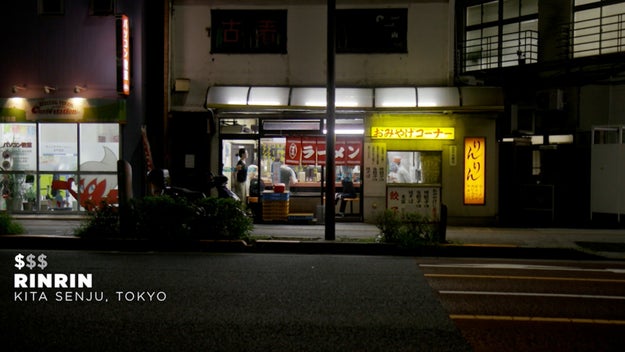 BuzzFeed Video
Here we had bowl of classic ramen and a side of gyoza. The bowl of ramen was ¥330, which was only $3.00.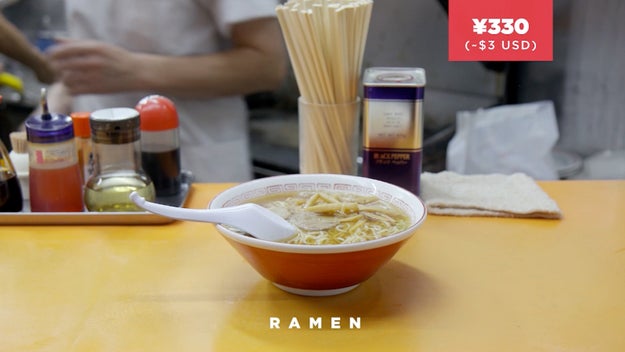 BuzzFeed Video
We were served a bowl with noodles, broth, soy sauce, green onions, bamboo shoots, and chashu pork.
BuzzFeed Video
These light and simple ingredients were everything we needed to be comforted after a long flight.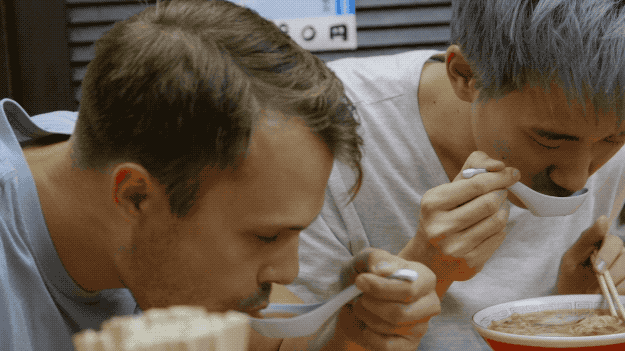 BuzzFeed Video
The former owner still made the gyozas at the restaurant for nearly 43 years and, boy, were they delicious.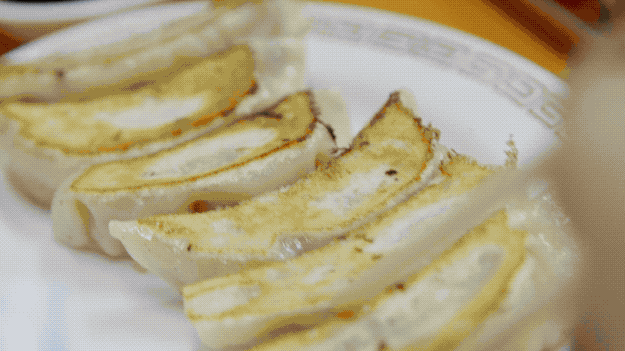 An average of 2,00 to 2,500 gyozas are made a day. Ingredients include Chinese chives, cabbage, and ground pork.
BuzzFeed Video
Our second location was Tsuta Japanese Soba Noodles in Sugamo, Tokyo. It was the first ramen shop in Japan to receive a Michelen star.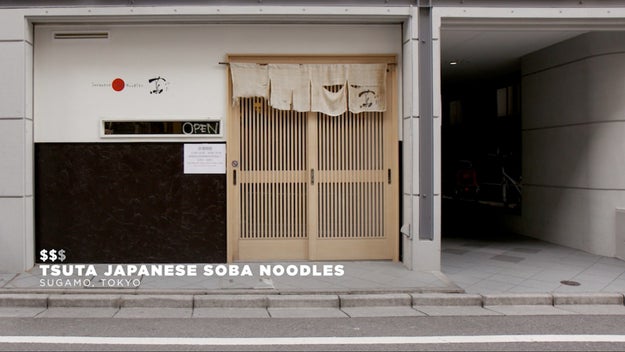 BuzzFeed Video
Here we would have a bowl of shoyu soba at ¥900 or $8.00.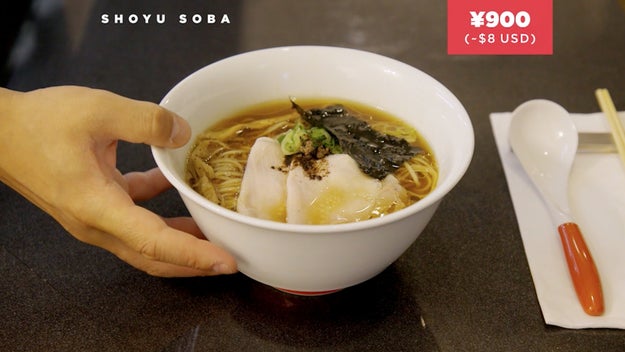 BuzzFeed Video
We were served a bowl of soba with a seafood broth, truffle oil, chicken oil, and a soy base. Toppings include Iberica Pork belly from Spain, whey-fed pork from Italy, Kujo green onions from Kyoto, fermented bamboo shoots, and truffle powder.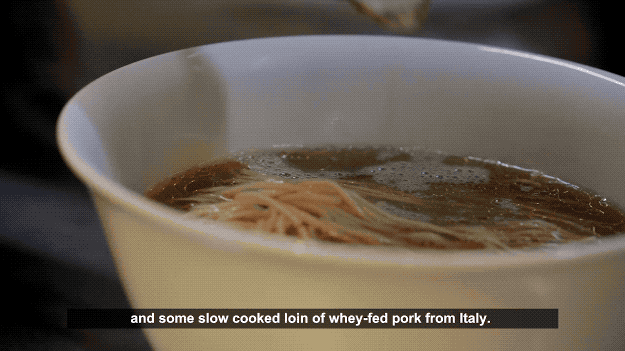 It was like a world in a bowl.
BuzzFeed Video
Flavors were colliding in our mouthes and we were loving every minute of it. Steven said that he has never even had a more perfect noodle. Andrew said that this was the probably the best value ever on the show.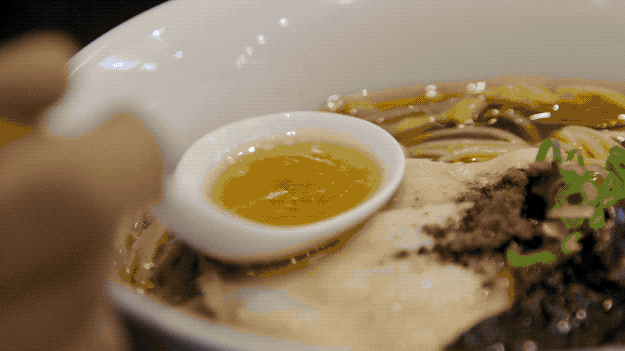 BuzzFeed Video
Our final location was Genei Tokyo in Roppongi, Tokyo to have the ultimate ramen experience.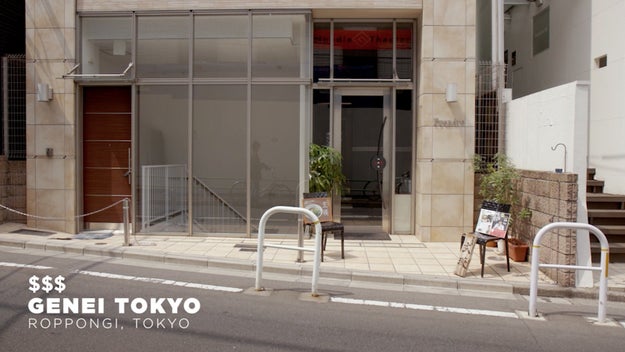 BuzzFeed Video
We were about to have a multi-course meal at a cost of ¥8,600 or $77.00. Let's see what was in store!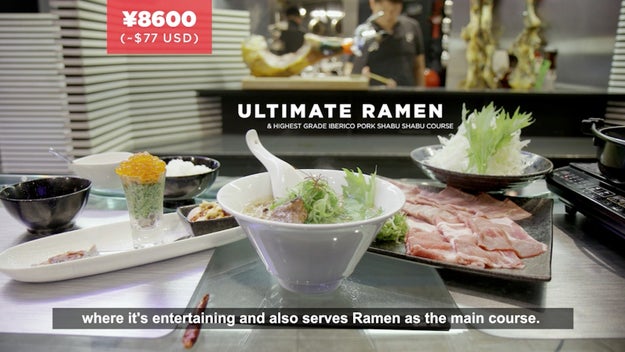 BuzzFeed Video
We were instructed that we were having the Iberico de Bellota Shabu Shabu course with the main closing course being a Shio-Kaoru (Salt fragrant) Shoyu Ramen.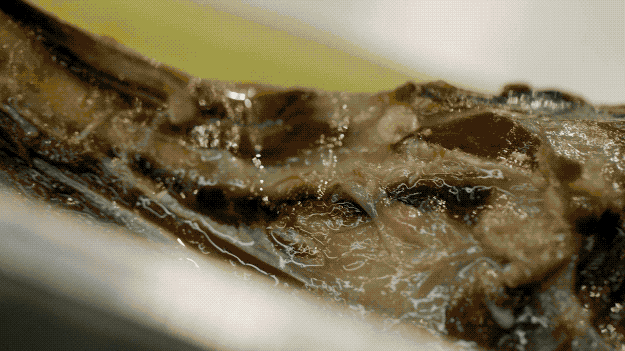 BuzzFeed Video
Before we were able to enjoy our ramen, we were graced with the Shabu Shabu experience. We cooked the meat in a boiling pot of Japanese broth before eating it all.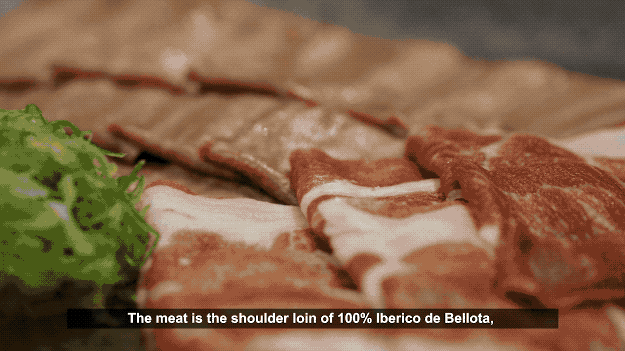 BuzzFeed Video
This bowl of ramen was created with noodles that were made a week in advance. This allowed for an increase in glassiness and an added fragrance to the broth. It was then topped with a special part of the Iberico pork called the "Secreto".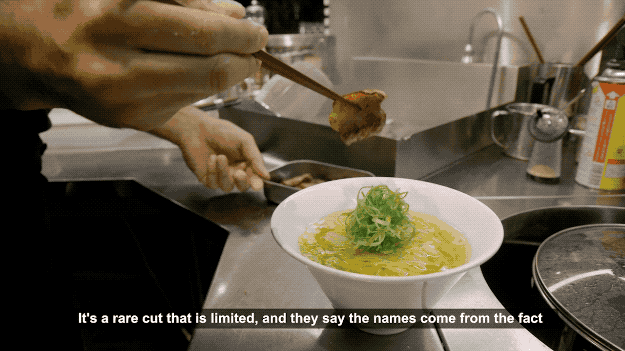 BuzzFeed Video
The ramen was able to take us to another dimension. Steven described it as a massage, an experience that you thoroughly enjoyed and you just don't want it to stop. Andrew wanted more hot noodle soup even though we were in humid weather.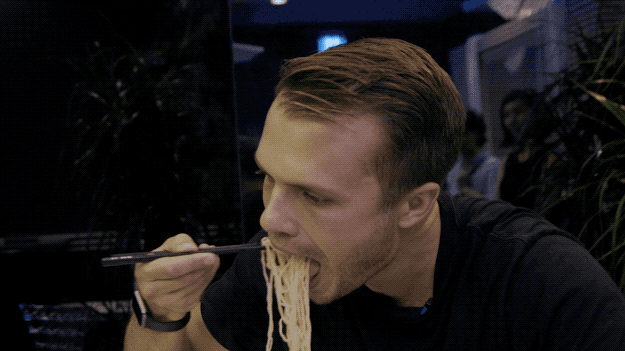 BuzzFeed Video