Who knew fulfilling a childhood dream would be so physically demanding.
You may have heard of the world phenomenon Cirque Du Soleil, where performers can be seen doing mind-blowing shit like this: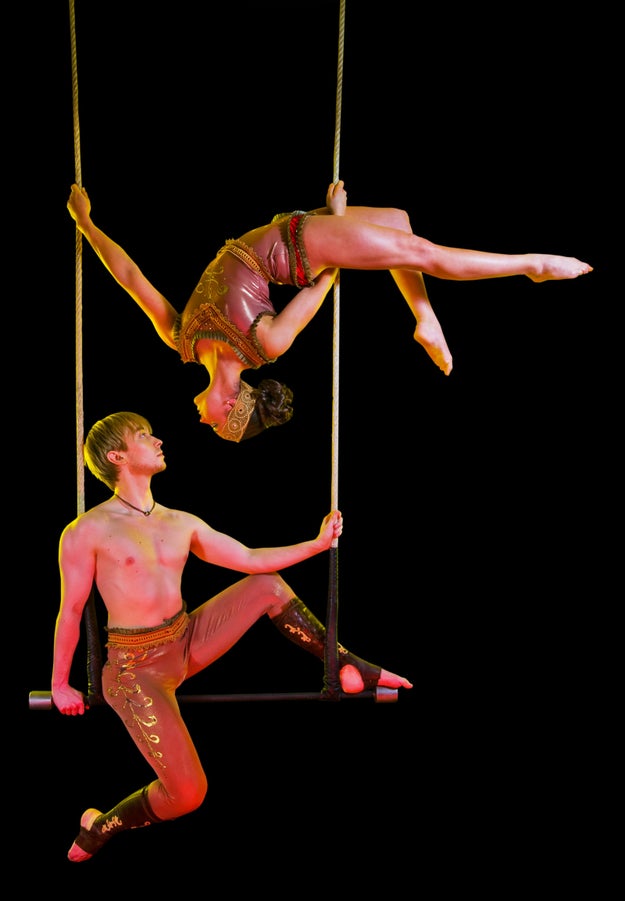 BuzzFeedBlue / Via youtube.com
On the first day we met our coaches: Aloysia Gavre (aerial choreographer and Cirque Du Soleil alum) and Lauren Macleod (professional aerialist) from Cirque School LA.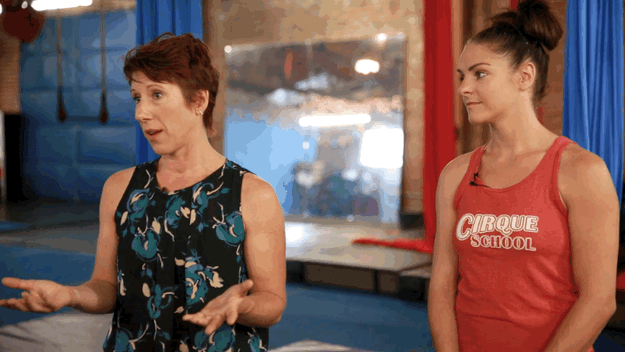 They were complete and total badasses.
BuzzFeedBlue
And within the first half hour, we were already upside down on a trapeze.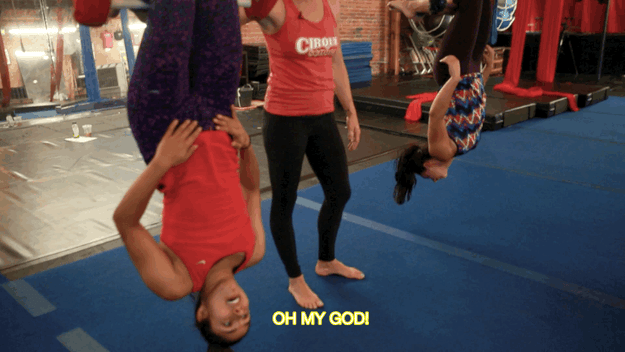 We quickly realized they were giving us the real deal, no joke.
BuzzFeedBlue
---