Don't knock a breakfast dessert pasta 'til you try it.
For most of us, the holidays mean stuffing your face, and giving zero shits about the calorie intake, amirite?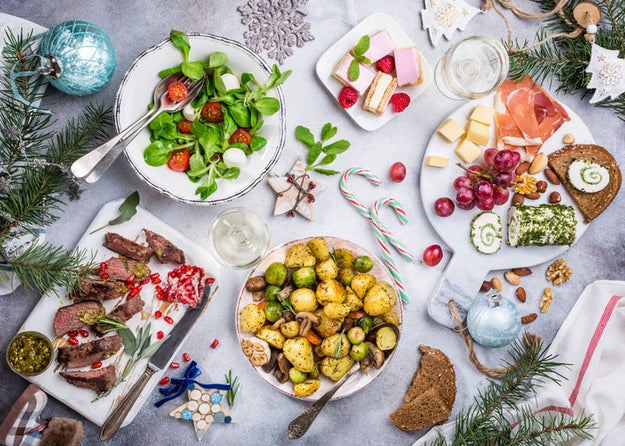 I mean, how could you not when there's all that delicious food, not to mention the plethora of desserts!
Merinka / Getty Images
In the spirit of holiday food, we thought it'd be fun to whip up that ridiculous-looking pasta Will Ferrell's character, Buddy, eats in Elf.
Look at all that sugary goodness!
Elf/New Line Cinema
Watch to see how it went!
BuzzFeedVideo / Via youtube.com
We asked Andrew Rea, host of the popular YouTube cooking show Cooking with Babish, to help us make this calorie-infested dish a reality.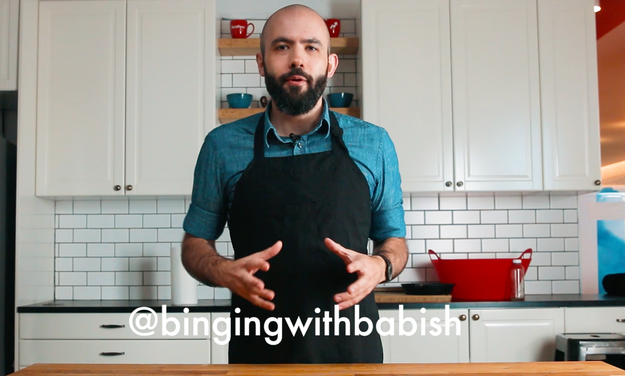 He recreates foods from movies and television, and said he prides himself on accuracy. Every ingredient down to the brand and size was exactly the same.
BuzzFeed
First order of business was cooking the pasta. There were several techniques Andrew used to make sure it was fully cooked (like throwing it against the wall).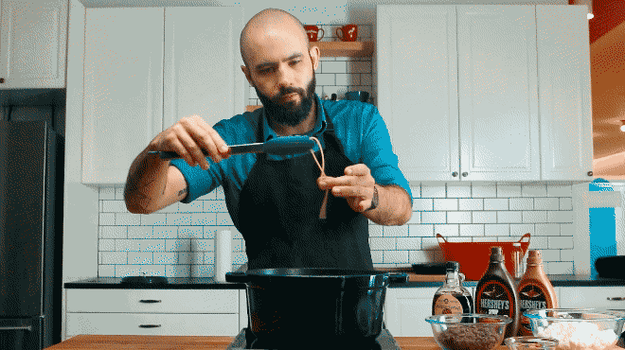 The key ingredient proved to be patience.
BuzzFeed
Once the carbs were locked and loaded, it was time to add some of the sweet stuff, so he started with a healthy dose of marshmallows and a nice drizzle of caramel sauce.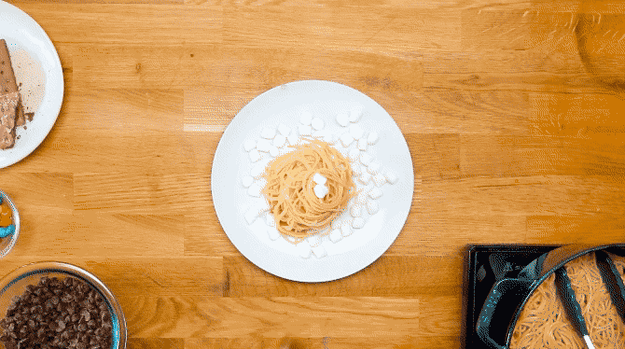 Here we go!
BuzzFeed
Then he topped it with chocolate syrup, dripped some maple syrup in the pasta, threw some chocolate chips on there, and added some color with the M&Ms.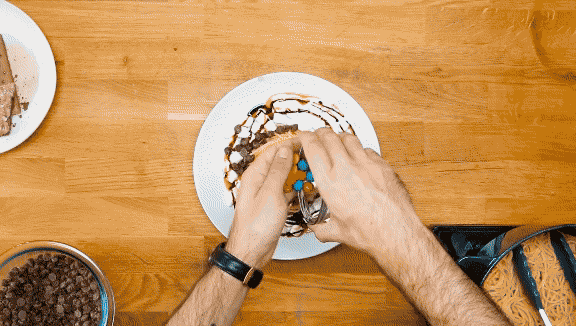 Watch the master in action!
BuzzFeed
Andrew finished off his edible work of art by crumbling what looked like a brownie over the entire concoction.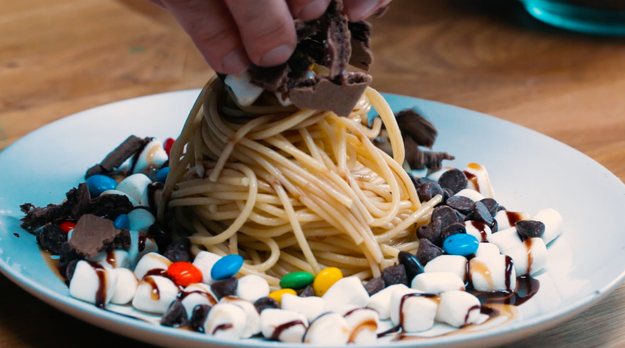 "I've never given anybody something that's been so gross."
BuzzFeed
All right, so it looked tasty AF, but was it any good? Andrew was excited to see what fans would think of this "monstrosity," so we put some BuzzFeeders up to the taste test!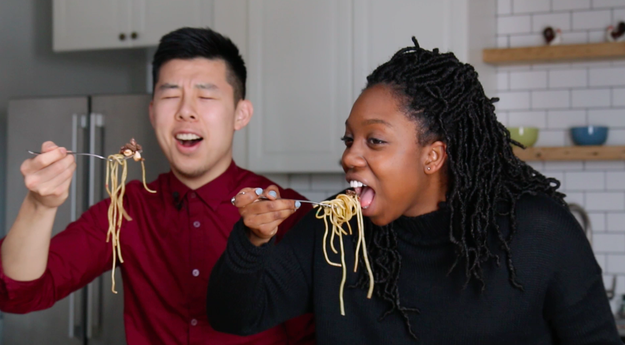 "Buddy's on to something!"
BuzzFeed
They thought it had a lot of levels of sweet, but the pasta somehow evened it all out. Hmmmm.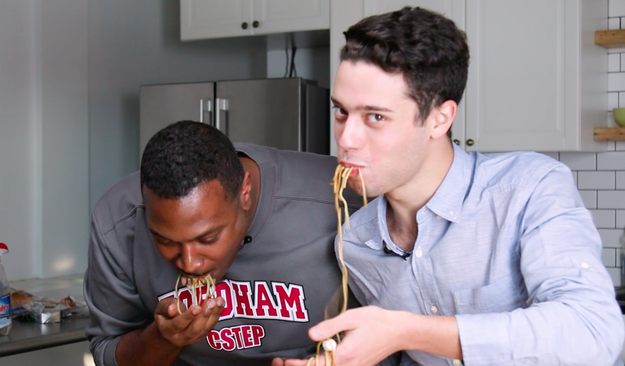 Some even went full method acting and ate with their hands, like Buddy did in the movie. Ewww.
BuzzFeed
At the end of the day, everyone was pleasantly surprised by how tasty Buddy's breakfast dessert pasta was IRL.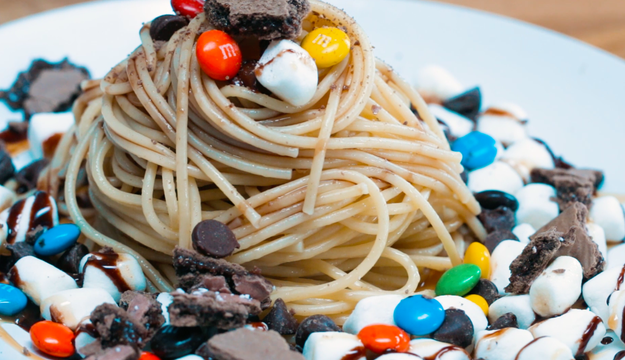 Shoutout to Babish for making this happen!
BuzzFeed