"This took time. This took an entire episode of Law & Order."
Sure, it's fun to get professional hair, makeup, and styling… if you've got lots of extra cash to do it. But is it actually that much more worth it than doing it yourself? We decided to have one person get professional styling, and one person style themselves, to see if we could really tell the difference:
This is Kristin and Nina. Nina is NOT a big fan of having other people create her look for her…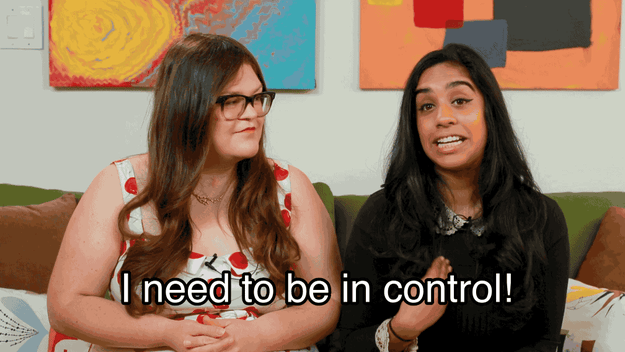 BuzzFeed
… While Kristin feels very insecure about having to do her look herself.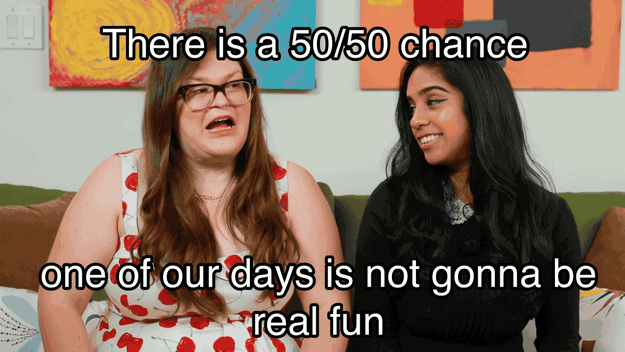 BuzzFeed
So of course, in the interest of dramatic irony: Nina was assigned professionals to take charge of her look, while Kristin would be DIYing it: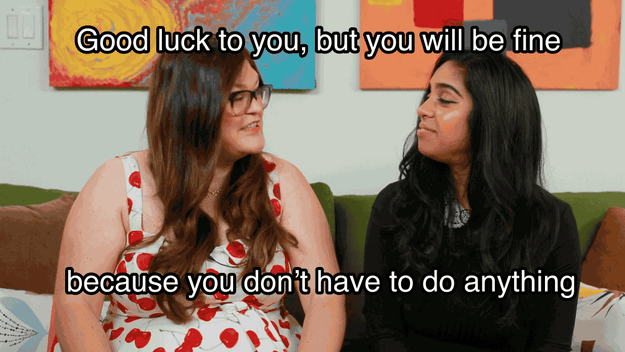 BuzzFeed
---