Combining two classics into one!
Taco Pizza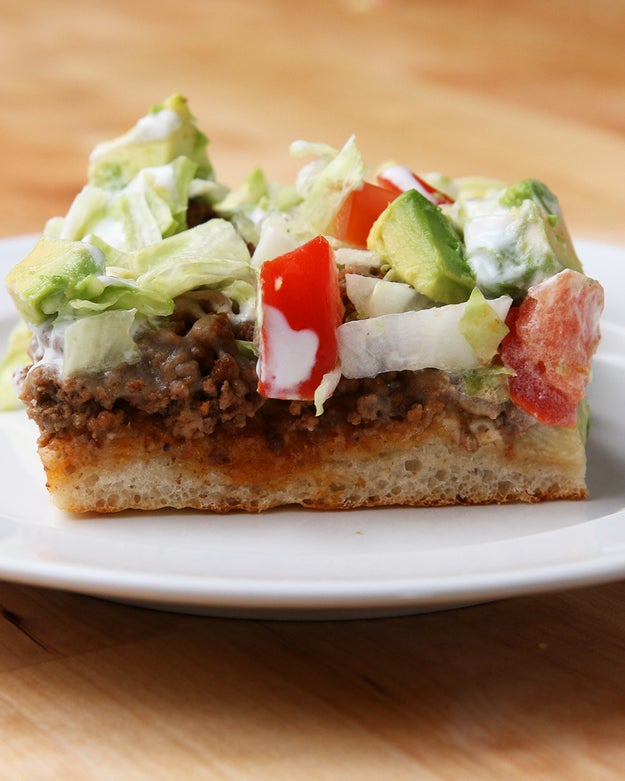 Servings: 4
1 pound ground beef
Salt, to taste
Pepper, to taste
2 tablespoons taco seasoning
1 tube pizza dough
2 cups Mexican blend cheese
2 cups lettuce, shredded
1 cup tomatoes, diced
1 avocado, diced
½ cup sour cream
Preheat oven to 400°F/200°C.
In a skillet over high heat, cook ground beef with salt, pepper, and taco seasoning until fully cooked. Remove from heat and set aside.
Place pizza dough on a parchment paper-lined baking sheet. Bake for 10 minutes.
Top pizza dough with beef mixture and cheese. Bake for an additional 5 minutes.
Top pizza with lettuce, tomatoes, avocado, and sour cream.
Enjoy!