He's funny and a good sport…you just might want that job after all.
The alleged requirements include keeping Rob fed and caffeinated, scheduling a haircut for every episode he shoots, traveling to set to be his "body man," and being able to lift 25 pounds as required, among other demands.
So, naturally, Jimmy Kimmel took the opportunity to grill Rob Lowe about the posting, and you know what? Rob's a pretty good sport about the whole thing.
Jimmy brought the list to Rob's attention…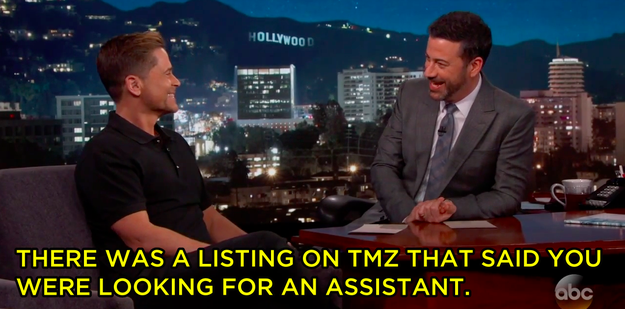 ABC / Via youtube.com
…which Rob said he was hearing for the first time.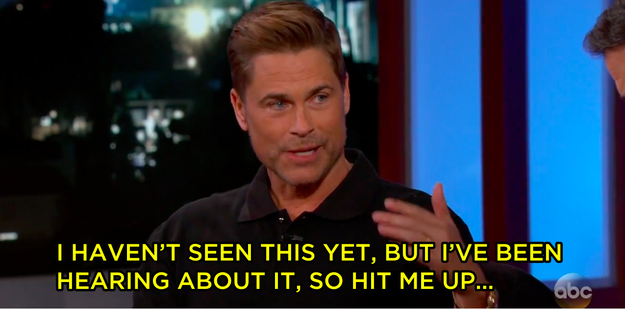 ABC / Via youtube.com
---