"I don't think I look like a little boy today."
Suits are associated with power, professionalism and confidence. But it can be very difficult as a woman to find a suit that fits you perfectly and shows off your personal style, especially as a queer woman. So, we had four women with very different styles get their ideal suit tailor-made by Sharpe Suiting:
BuzzFeed Yellow / Via youtube.com
The founder of Sharpe Suiting, Leon Wu, explained that they make custom suits for people, "no matter how you identify." He had each person sit down with a designer to put together a look that matched their personality and style.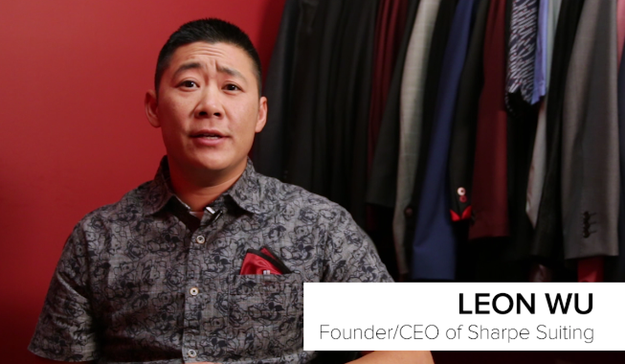 Sharpe's Online Virtual Tailor accurately predicts your custom size. Answer a few questions about your body and style. Then receive your custom-tailored suit within 3-4 weeks.
Check them out on social.
BuzzFeedYellow
Jordan was looking for a suit that was "feminine but not girly." She added that as a bi-sexual woman in a heterosexual relationship, she wanted to feel comfortable but still sexy. Her style inspiration was Cara Delevingne.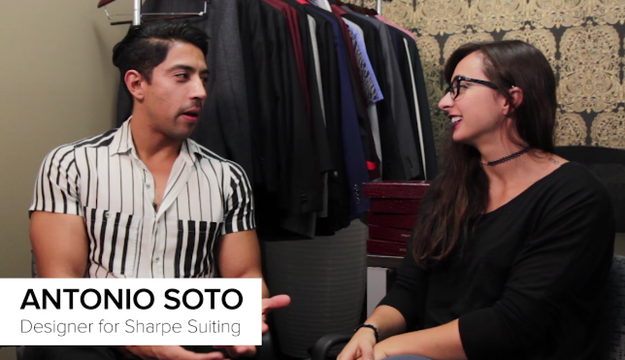 BuzzFeedYellow
Niki explained that she used to dress really feminine because she was closeted about her sexuality. Now that she's out, she wanted a suit that reflected her style change. Comfortable clothing was also key for her. Her inspiration was Christine and the Queens.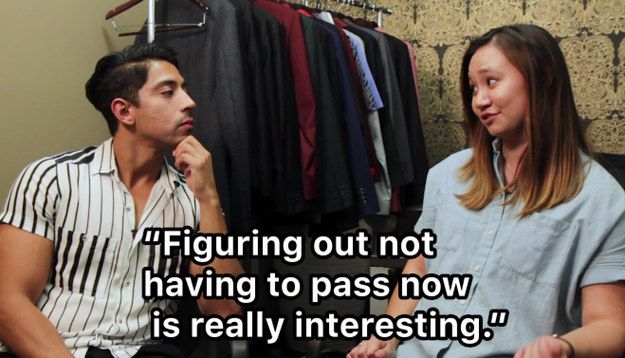 BuzzFeed Yellow
---