Perfect for the holiday.
Pumpkin Pie Bites #TastyJunior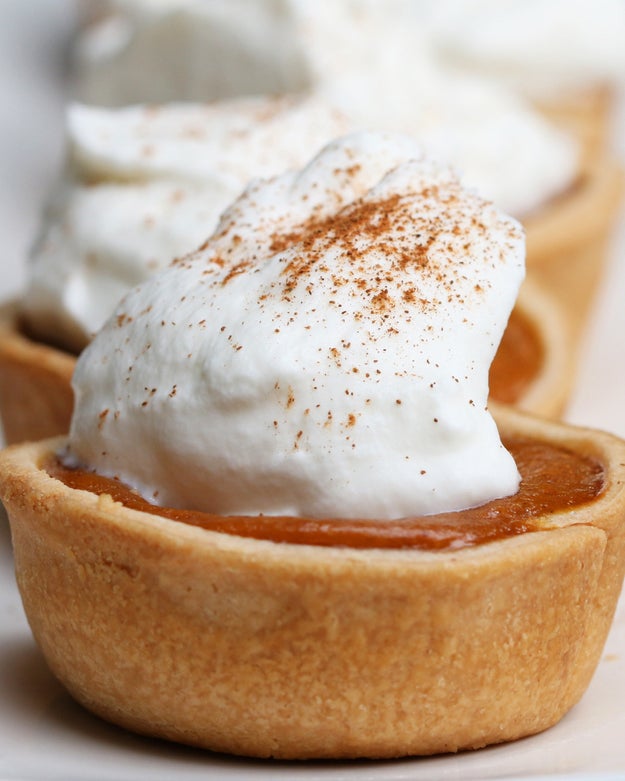 Here's a video that shows you how it's made:
Serves 12
1 15-ounce (425 grams) can pumpkin puree
1 12-ounce (354 ml) can evaporated milk
¾ cup sugar
1 teaspoon cinnamon
¼ teaspoon ground cloves
½ teaspoon ground ginger
½ teaspoon salt
2 eggs
2 refrigerated pie crusts
Preheat oven to 350°F/180˚C.
In a bowl, mix the dry ingredients thoroughly.
Add the eggs and pumpkin, and mix.
Gradually add the evaporated milk, mixing constantly.
With a jar lid, cut 12 4-inch circles out of the pie crust. Press into each of the cups of a greased muffin tin.
Pierce the bottoms of the crust gently with a fork.
Fill each pie crust to the top with filling.
Bake for 20-30 minutes, until top of crust becomes golden brown.
Enjoy!
---