Make-ahead to stay ahead.
Make-Ahead Breakfast Ideas for the Week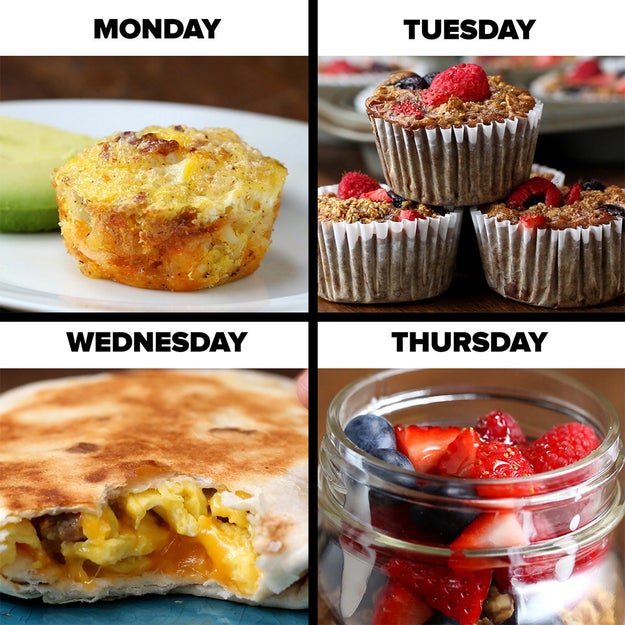 Here's a video that shows you how to make all of them:
Cheesy Egg Cups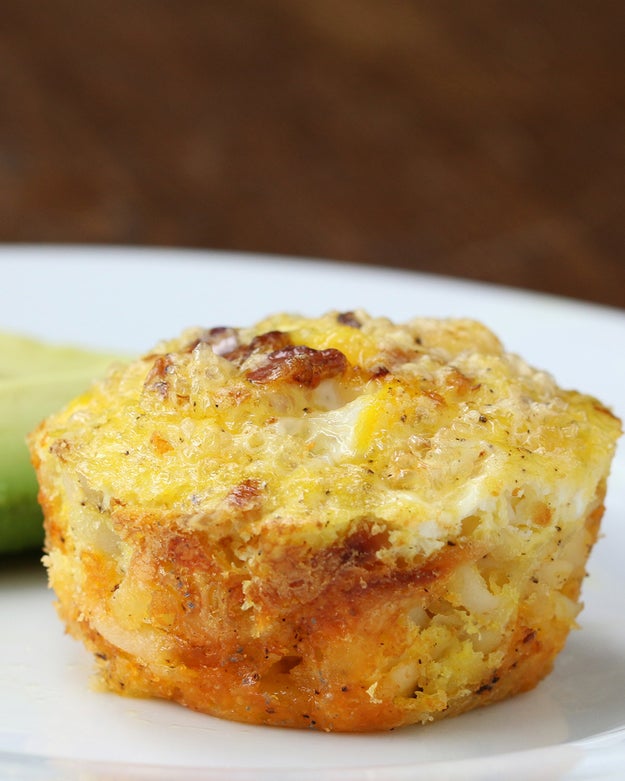 Servings: 12
INGREDIENTS
15 ounces frozen hash browns, thawed
1½ cups cheddar cheese, shredded
1 teaspoon salt
½ teaspoon pepper
1 tablespoon oil
8 eggs
3 slices bacon, cooked and crumbled
Salt, to taste
Pepper, to taste
PREPARATION
# Preheat oven to 425°F/220°C.
# In a bowl, combine hash browns, cheese, salt, pepper, and oil. Pack into the bottom half of the cups of a greased muffin tin.
# Bake for 15-20 minutes, until golden brown.
# In a separate bowl, whisk eggs with the bacon, salt, and pepper. Pour into the top half of each muffin cup.
# Bake 15 minutes. Freeze up to 1 month.
# Enjoy!
Inspired by: The Cooking Jar
Berry Oatmeal Cups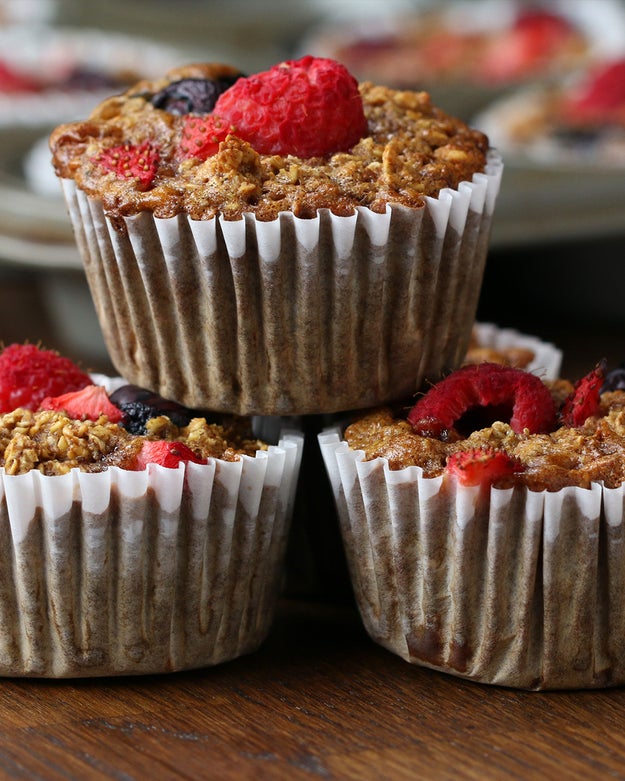 Servings: 12
INGREDIENTS
1 cup milk
½ cup maple syrup
2 eggs
1 teaspoon vanilla extract
1½ cups quick-cook oats
1 cup granola
1 teaspoon baking powder
½ teaspoon cinnamon
1 cup mixed berries
PREPARATION
# Preheat oven to 350°F/180°C
# In a bowl, whisk all wet ingredients until fully combined.
# Add the dry ingredients and mix thoroughly.
# Divide mixture amongst the lined cups of a muffin tin. Top each muffin with berries.
# Bake 25 minutes. Store covered up to 2 days.
# Enjoy!
Inspired by: Betty Crocker
---