"There is no ready. There is only right here and right now."
Hi, I'm Megan, and I'm determined to live my life before it's over.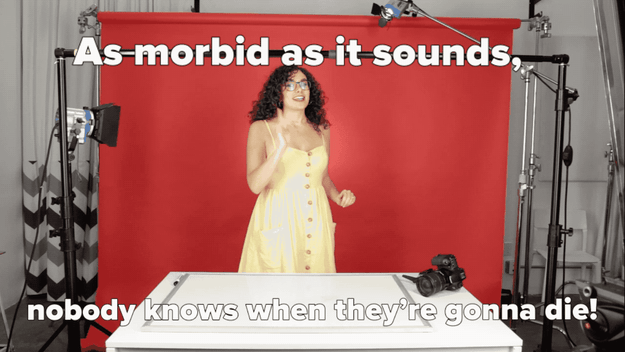 It's mostly true.
BuzzFeedVideo
So I decided to try completing my bucket list in a week.
You can watch the whole experience here, but let me explain:
BuzzFeedVideo / Via youtube.com
I've kept bucket lists since I was 13 or so, always thinking of what I wanted to accomplish before it was too late.
Is that really morbid?
I recently had this really real realization: We only have one life. I know, I know- DUH. I've thought about my mortality before, but there was something different about this moment that made it all sink in.
BuzzFeedVideo
I realized if I didn't do what I wanted with my life, I would never get another chance. Fear of failure and mediocrity no longer seemed like good enough excuses to put off my life. It was time to get down to business.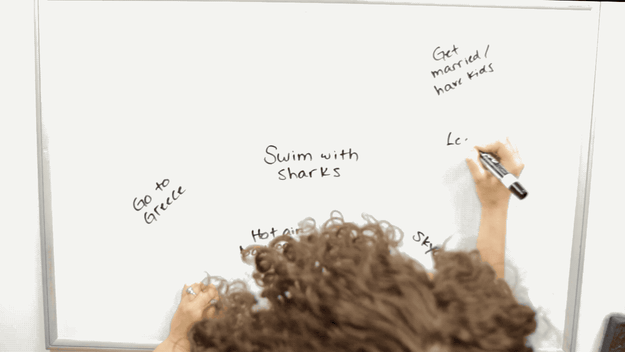 It's too easy to make excuses and put things off for a "better time" when things are "settled down," because that time rarely comes. Instead, I nailed down one week where I would cross something off of my bucket list each day.
After some brainstorming, I crossed out activities that would take too long (traveling out of state), or just weren't plausible at the current moment (Own a house- Who am I kidding? I'M A MILLENIAL, HAHA). Six items remained:
BuzzFeedVideo
---