#TastyTreatYourself
3-Course Decadent Dinner For One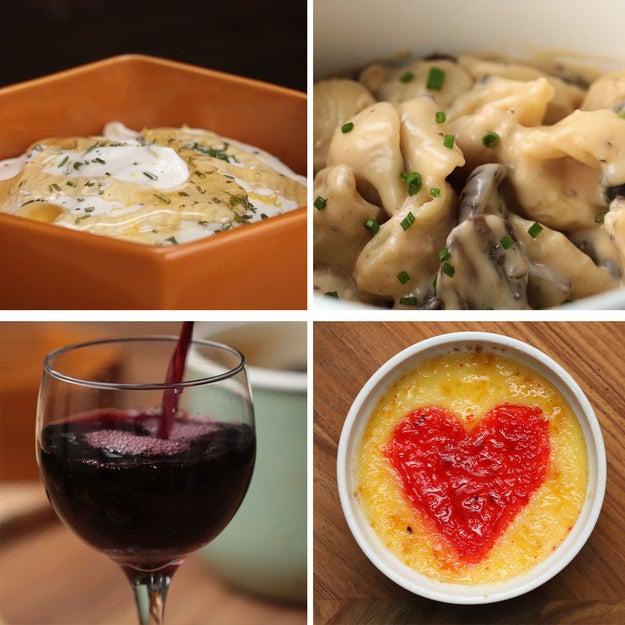 Here's a video that shows you how to make it all:
Whipped Ricotta Whip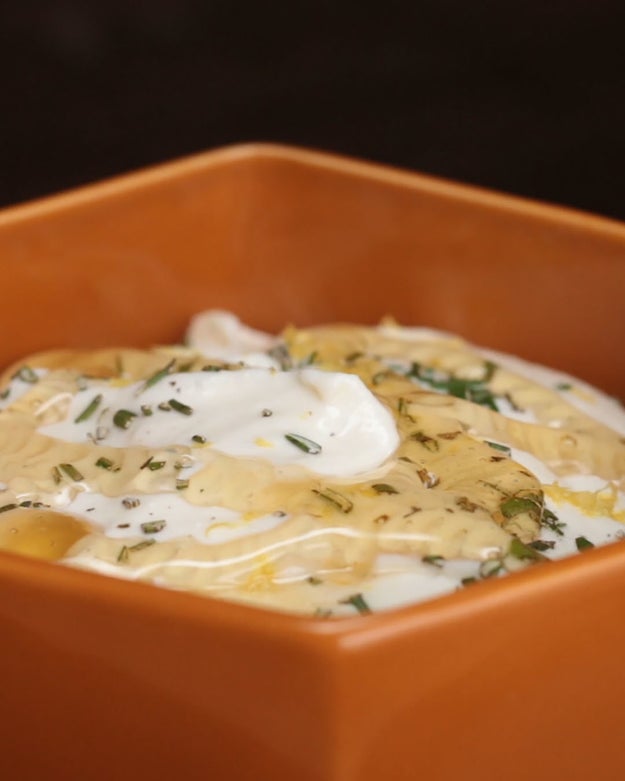 Servings: 4
INGREDIENTS
1 cup ricotta
1 tablespoon olive oil
1 tablespoon honey
1 teaspoon salt
½ teaspoon pepper
Loaf of bread
Topping
Lemon zest
Rosemary
Honey
PREPARATION
# In a blender, combine all ingredients.
# Blend until smooth. Serve with bread and enjoy.
Truffle Mac 'N' Cheese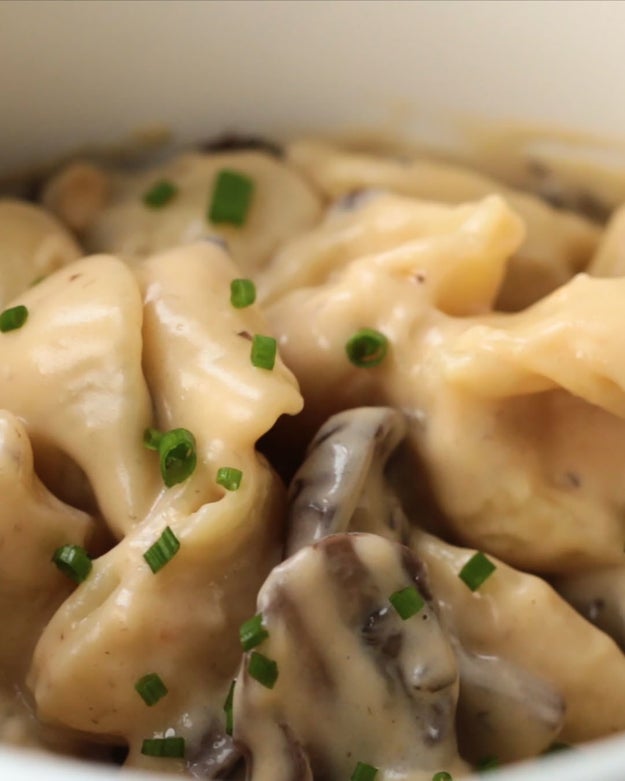 Servings: 3
INGREDIENTS
1 tablespoon butter
1 cup mushrooms, sliced
Pinch of salt and pepper
2 tablespoon butter
2 tablespoon flour
1 cup milk
1 cup parmesan cheese, shredded
1 cup cheddar cheese, shredded
Pinch of salt
Pinch of pepper
2 cups shell pasta, cooked
Topping
Chives
Truffle oil
PREPARATION
# In a medium pot, melt butter and cook mushrooms until soft.
# Remove from pot. In the same pot, add 2 tablespoons of butter and flour. Mix with a whisk until flour is cooked, approximately 2 minutes.
# Add milk and continue to whisk avoiding lumps to form.
# Mix in cheese and mix until the sauce thickens to desired thickness.
# Add in cooked pasta and mushrooms. Mix until sauce fully coats the pasta.
# Top it off with chives and truffle oil. Treat yourself!
---